Volunteers
The league is run entirely by volunteers who are parents just like you. Without their efforts the league could never function. There are several ways you can help your child's experience be an amazing one.
Coach
You don't have to be an expert just be willing to organize your team and teach them the strategy and skills of the game. Lots of help and advice is available on line – especially at the Ontario softball site and the US softball site. They have drills, practice plans – everything you need. The way most of us learned was to ask or just observe other coaches.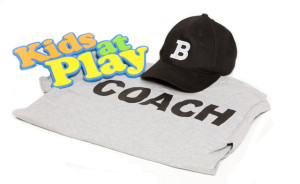 Over the years we have been pushing the fact running a team is like running a franchise fast food restaurant. We control the menu – you control the quality and unique flavour of the team. Over the years teams have made player cards, put names on hats or t-shirts, had team awards, gone to Fat Cats games, had pool parties, got team jackets. All that is up to you. Please see the Coaching page for more information.
Manager
You can help the team by getting all those administrative jobs done- checking name spelling for trophies, arranging for parents to bring snacks, reminding people of the schedule, recording scores etc.
Photographer
In the age of digital everyone is a photographer. The league will arrange a team picture on the diamond in the first month. It would be great if every kid got an action picture of them playing.
Refreshments
What would ball be without goodies after the game? No one will expect you to do it every week but a few times a season means everyone is happy. PLEASE THINK about allergies when you make your choice of snack. Ask the parents over and over about allergies. Sometimes kids don't totally get it correct. Help at the yearend BBQ's is always needed.
Umpire
Feel the thrill – make the call!. Training is available. We supply all the gear. Ideally it would be nice to have umps for all divisions:
Novice – 8 games on Wednesday – just calling outs
Junior – 5 games on Tuesday calling balls and strikes as well as outs
Senior – 4 games on Thursday calling balls and strikes as well as outs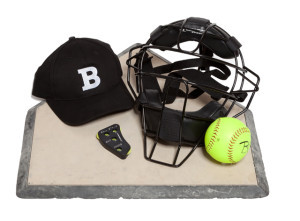 HIGH SCHOOL STUDENTS LOOKING FOR
COMMUNITY SERVICE HOURS – lots of jobs for you!!! Just ask.