Fields and Rainout Policy
Ball Diamonds
*Note: The field at St Pats is no longer used and games that had been scheduled there are now being played at Jockvale elementary. Transition and Novice affected.
Due to the growth of the league and the increased number of teams, additional fields may again be used this year.
Note: Final field assignments for the 2016 season will be confirmed prior to May 1.
1. Wessex (Mouloughney Park)
2. Heritage (Tartan at the Utility building)
3. Weybridge (Behind Mary Honeywell Elementary school)
4. Jockvale Elementary
5. * St Pats Elementary
6. Larkin Park
7. Merivale Gardens
8. Rooney Park
9. Grovehurst Park (new 2013)
10. Utman Park (new 2016)
11. Foxfield Park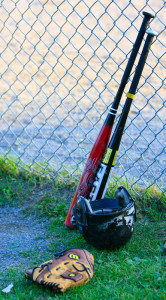 Touch the markers on the map below to identify the name of each ball diamond.
Rainout Policy
Whether a game is rained out is not a simple decision. Barrhaven is large enough that rain can "miss" a diamond. The diamonds differ in their ability to drain. Teams differ in their willingness to play in the mud.
There are a few guiding "rules' for cancelling a game:
The decision to cancel a game is made at the diamond at 6:30 by a majority vote of the two coaches and the ump. Sometimes players will not show up thinking it has rained enough to cancel this game. this is a dangerous decision since teams must have 6 players or they forfeit the game.
Games that have been started can be postponed for later completion (instead of canceled) if parties can agree. Sometimes this just involves waiting until the rain passes. A full game is defined as three innings. If a game is to be completed at a later date then the last full inning serves as a starting point for the completion.
Games can be rescheduled and made up on a Saturday or Sunday or any day that a diamond is available.